A few weeks ago I had a big rant about teachers taking to social media to teach kids 'a lesson.'
Today I was on twitter and spotted a similar photo and had a completely different reaction.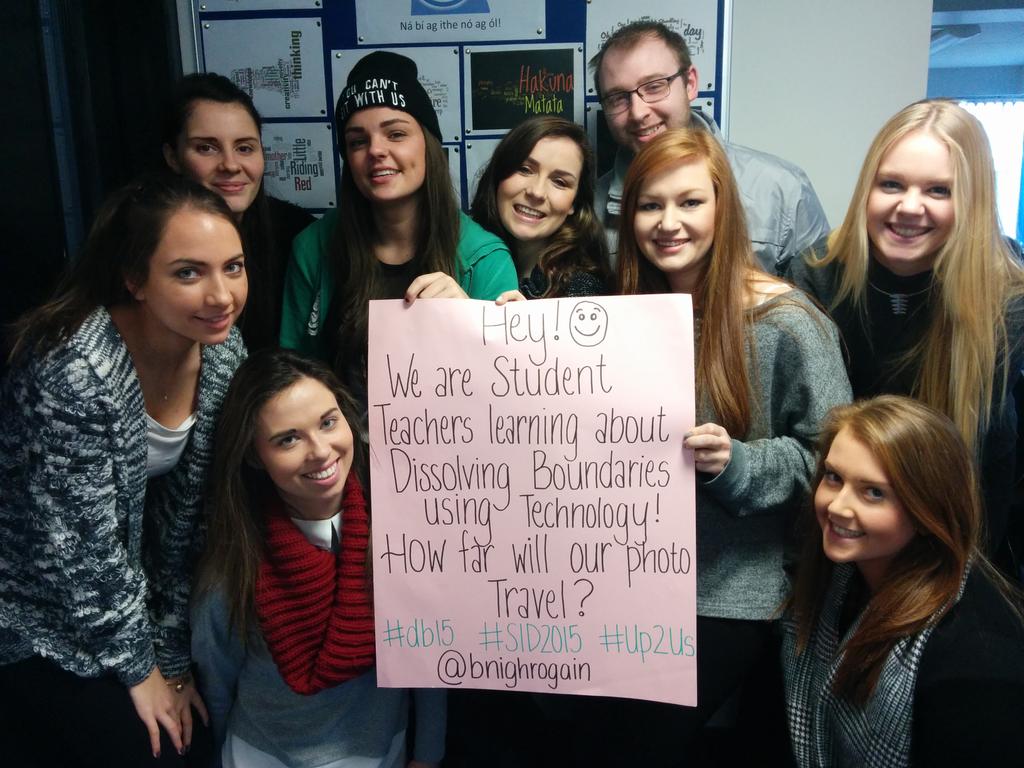 What I like about this photo
The students are posing a question rather than a teacher.
It's a  message of possibility of new technology for learning rather than fear and shaming one.
There are chances for interaction with the users of this through hashtags as I am doing now with this blog post
The students will no doubt learn discuss the implications of the reach of the photo which will enable them to construct their own understanding.
I'm still not a huge fan of the 'please share this photo' meme. I firm believer that good content will be shared. However it is refreshing to see social media being something to be used responsibly not to lecture children about.